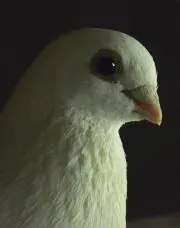 Do you ne'er think what wondrous beings these? Do you ne'er think who made them, and who taught The dialect they speak, where melodies Alone are the interpreters of thought? Whose household words are songs in many keys, Sweeter than instrument of man e'er caught!
- Henry Wadsworth
Longfellow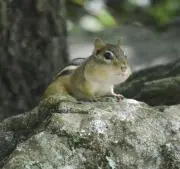 We began as a bird sanctuary with a population of rescued white doves, two coops for pigeons arriving from various sources, a refugee rooster with his hens, and some pheasants who had evaded hunters but needed a home. We have grown considerably and now have about five hundred residents. In 2008 we became a registered 501(c)(3) organization with tax-exempt status.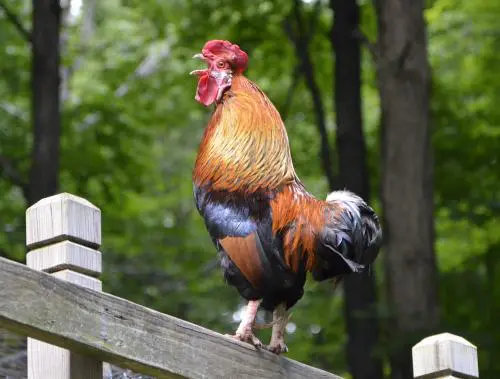 Our first residents were twenty or so gentle white doves who had been rescued from tiny cages in pet shops, tag sales, and the like. They lived in a large aviary with an Amish shed attached for refuge from the weather.
Then, an abandoned rooster wandered down the road and became our first true sanctuary resident. A beautiful, proud bird with stunning black and gold feathers cascading over his back. We found hens to join him soon after.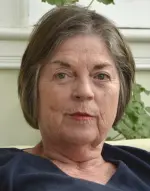 Kathleen Knight
Sanctuary Founder
"The Sanctuary came into existence in 2008 as a result of my decision to honor a surprising and close relationship with an injured wild pigeon I met. She had a badly broken leg when I found her on the ground; she was not releasable, and our relationship developed over several years. I discovered how magical these birds are as well as how ill-understood by many of us. I decided to help by taking in some in need, and this Sanctuary was the result.
Historically I grew up in St. Louis, graduated from Washington University, and came to New York to pursue a career in market research. That was quite a successful idea; after some 25 years, my partners and I sold our business. The business, quite small when I started there (12 employees, half of whom were sometimes workers), grew quite prosperous over time. When I stopped managing in 2000, the business was 25 times the size it had been initially, with one hundred full-time staff.
During all this time, my passion for nature and the wonder it inspires flourished. It is a real privilege to be so close to wild creatures of all sorts: birds, possums, skunks, and so forth. In that closeness, I saw the fabulous gifts each brought and how accurate the Native Americans had been in seeing each as a discreet source of wisdom. Somehow that recognition seems to be fading in our current world; it must not. Those of us who recognize the value of the interconnected web of life must do what we can to support and protect that life process. The Sanctuary is an offering to that purpose."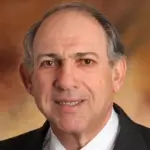 Paul Kurland
Board Member
Paul C. Kurland concentrates in divorce, matrimonial and family law, as well as civil litigation and alternative dispute resolution in commercial, corporate, business, and estate disputes, including arbitration and mediation.
He is admitted to practice law in New York State and before numerous federal courts, including the Supreme Court of the United States, the US District Court for the Southern District of NY, and the US District Court for the Eastern District of NY. He received a BA degree from Brooklyn College (1967) and a JD from New York University School of Law (1970). Mr. Kurland has been awarded the AV® Preeminent™ 5.0 out of 5 ratings by Martindale-Hubbell, the nationally recognized legal directory, signifying the highest rating for legal ability and professional standards of conduct and ethics. He is also among the elite group of attorneys listed as Super Lawyers in New York for eight consecutive years, each year since it was first published, 2006.
From 1970-1973 he was a litigator with the law firm Cahill, Gordon & Reindel and was a member of the team that represented The New York Times in the Pentagon Papers case. Mr. Kurland served as chair of the litigation departments at Baer Marks & Upham (1979-1986) and for 26 years at Snow Becker Krauss P.C. (1986-2011). For more than 33 years, Mr. Kurland has been a member of the faculty of the National Institute of Trial Advocacy (NITA) as well as the trial techniques programs at Hofstra and Cardozo Law Schools. He is a past President of the NYU. School of Law Alumni Association (2004 & 2005). For 27 years, a Board Member & pro bono counsel of WHY Hunger Year, a not-for-profit founded by the late performer Harry Chapin. He is on the Board of NY County Defender Services; also NJ Institute for Social Justice. Mr. Kurland is a mediator in the NY Supreme Court and arbitrator for FINRA and the AAA.. He is the former chair of the Committee on Recruitment of Lawyers of the New York City Bar Assn.
Causes Paul cares about in addition to Stonehouse Wood Sanctuary include Arts and Culture, Civil Rights and Social Action, Economic Empowerment, Education, Environment, Human Rights, Politics and Poverty Alleviation.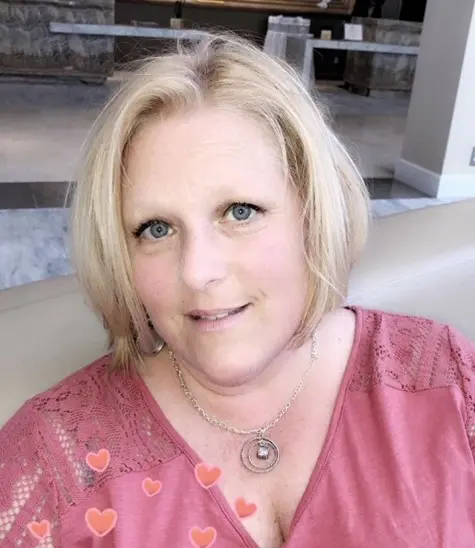 Kelley Anniccherico
Board Member
Kelley Anniccherico first started working with the sanctuary in 2015. She began by caring for the cockatiels, but soon realized that there was so much more to this journey. She has spent countless days in Rhinebeck with the avian residents of the sanctuary and has developed a deep love and understanding of them. She cherishes the human-animal bond she has made with many of these rescued and abandoned creatures and looks forward to continuing to be a part of their existence.
Kelley is a pre-school teacher and is a lifelong resident of Tarrytown, NY. She resides there with her husband Marty and children, Michael and Nicole.
We are fortunate to have a diverse and effective group of people who help us maintain the sanctuary residents, the buildings, and the surrounding land. We are grateful for their support. In all, there are about twenty regular contributors to the effort.
We are fortunate to have as our bird supervisor a talented young man who has considerable bird experience. He lives at the Sanctuary and feeds, knows, and tends the birds on a daily basis. His knowledge is a great contribution to the sturdy health of our residents. Several other people are also involved in bird work as needed.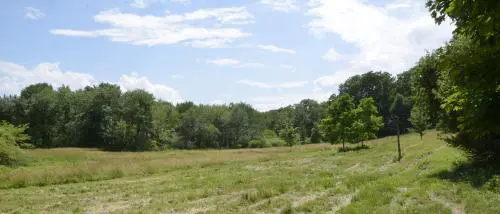 Our local vet is Eilene Tucker, DVM, who has a practice in a neighboring town. Dr. Tucker has broad experience and a very gentle, compassionate hand with her work. She makes house calls when needed and is always most responsive.
The Veterinary Center for Avian/Exotic Animals in Bedford Hills, NY, is our specialist center for situations outside the usual parameters.
Our general carpenter has lived near the property for most of his life and has the great ability to fix almost anything.  He deals with day in/out issues. We also utilize the ongoing efforts of a general contractor for roof repair, building expansions, and so on.
The land and the trees need continuous attention, of course, and our tree and road people make a considerable contribution.